about
WELCOME TO AMG GROUP
AMG' is a 360° advertising agency. Founded in Cairo, Egypt in 2007. Providing ATL, BTL, Graphic Design, Branding, Digital Marketing,
Events, PR, Production and Education Services. We work inside and outside Egypt with all kind of industries.
We aim to shift the market's focus towards a better edge of advertising.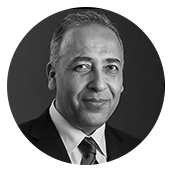 amg' team has shown highest level of quick learning to the airline industry, they were so dedicated, so innovative & so artistic.
Hussein Sherif
CEO, AirCairo

This ambitious agency have been working with TMG for the past ten years as one of our advertising arms. Their dedication, knowledge and attention to detail have aided in achieving our marketing objectives and keeping our buisness on track.
Shaima Abd Elkawi
Communications Manager, TMG

We do appreciate and recommend the services of this young and dynamic agency.
We are highly satisfied with the products and the quality, especially the creativity and skill the AMG  designers bring into their work.
Laila Becker
Director Global Subsidiaries, IB

We're delighted with the quality of everything produced and the helpfulness and professionalism that all "amg" staff showed to us along the way.
Maha Yehia
PR & Communications Head, Nile Sugar
about